Archive for December, 2005
So it seems that Focus on the Family has chosen to pull its money out of Wells Fargo accounts due to the bank's support of Gay & Lesbian civil rights organizations such as GLAAD. Wells Fargo's response in the San Francisco Chronicle article underscores why i'm going to continue to support Wells Fargo and other businesses like it:
…

A Wells Fargo spokesman said the $50,000 donation to the Gay & Lesbian Alliance Against Defamation came from profits on accounts in the San Francisco area, not Colorado, where Focus on the Family has its headquarters.

"We absolutely made a $50,000 grant to GLAAD, and we're absolutely proud of our support for the gay, lesbian, bisexual and transgender community," said Chris Hammond, spokesman for the banking giant, which gives about $2 million a year to gay and lesbian organizations.
There is a special place in hell for organizations like FOTF that attack companies for encouraging protection of civil rights for all Americans…
Ford Motor Company, on the other hand, has taken another tact according to this Forbes.com article.
An auto ad campaign has been put in reverse. Ford Motor said Tuesday that its luxury Jaguar and Land Rover brands are ending their advertising in gay publications. Its Volvo brand will continue its ad buys, however; the company's Ford, Lincoln and Mercury brands have not advertised in gay media.

The automaker, headed by Bill Ford Jr., denied that the ad switch had been made under pressure from conservative Christian groups. "The decision with regard to advertising was a business decision," a spokesman told The Associated Press. Ford's Premier Automotive Group, which includes the Jaguar and Land Rover brands, posted a pretax loss of $108 million for the third quarter. Ford (nyse: F – news – people ) declined to say how much it had spent on advertising in gay publications.

Last week, a conservative Christian group ended a plan to boycott Ford vehicles. The American Family Association had criticized Ford for being too gay-friendly. "We are ending the boycott of Ford," AFA Chairman Donald Wildmon said in a statement last week. "While we still have a few differences with Ford, we feel that our concerns are being addressed in good faith and will continue to be addressed in the future." In May, the AFA ended a largely ineffective nine-year boycott of The Walt Disney Co. (nyse: DIS – news – people ), launched over its decision to give same-sex couples benefits and to hold gay-related events at its theme parks.
And if you believe the 'business decision part'… 🙂
Wells can count on plenty more business from me as long as they have the balls to do the right thing! :):).. Ford on the other hand… :):)
Happy Tuesday..
Ever had so much crap on your plate to work on that you just don't know where to start? Its makin me CRAZY… Christmas shopping, performance reviews, house stuff, release planning, and i'm sure 30,000 other things i'm forgetting.. shoot me now! :\ 🙂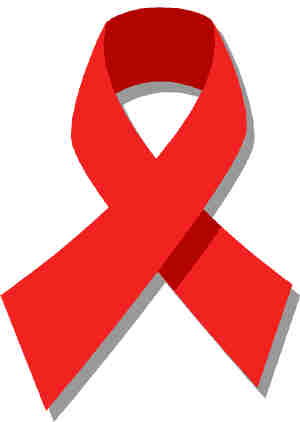 HIV / AIDS Resources: